PAST EXHIBITION

FOAF 2019: INVERNOMUTO

2019-04-06 – 2019-04-27
PAST EXHIBITION
FOAF 2019: INVERNOMUTO
2019-04-06 – 2019-04-27
As part of this year's edition of Friend of a Friend, we have the pleasure of hosting Genoa's Pinksummer Gallery. The show features the work of Italian collective Invernomuto, established in 2003 by Simone Bertuzzi (born 1983) and Simone Trabucchi (born 1982).
The focus of the duo's work is the study of subcultures and their byproducts via a range of media: video, sound, sculpture, performance and publishing. By making use of oral traditions and minor histories, the duo studies the root of these forms, weaving them in with fictional narratives. This practice plays a fundamental role in the artistic process, which underscores the superficial and imaginative nature of reality – the duo's main source of inspiration.


A key element of the show is the video titled Vers l'Europa deserta, Terra Incognita, which deconstructs models of creating identity among suburban youth groups throughout Europe. Incorporating a melancholic sound layer and a precise focus on the visual aspects of self-presentation, this project considers the human need to belong to a particular community.

Making use of the video clip format, Instagram and Snap stories, which are the basic tools to disseminate complex components of selfportrayals, the protagonists of the project exist in a world where an inevitable part of that existence is functioning within a certain community and territory. The reality manifested through the video work becomes a loop of sorts, one that can't be escaped, while self-representation is replaced by a permanent pose performed for an absent audience – the abandoned Europe of the title, which serves and the stage and backdrop for the action. The main loop in the video is repeated with only slight variations between them, forming a kind of refrain. The sound, composed by two musicians (Robert Girardin, Lorenzo Senni), is meant to break apart the loop, while at the same time highlighting its presence and suggesting a wider array of moods for each one.


The exhibition is rounded out by a fragment of the installation Med T-1000, part of the platform known as Black Med initiated by Invernomuto for Manifesta 12. In creating a sculpture referencing the iconic Sicilian vase, the duo expanded upon a romantic tale that unfolded during the Moorish domination in Sicily in the 11th century. The story is focused on a intercontinental and intercultural liaison between a young man of Moorish descent and a young Sicilian woman living in the Kalsa neighbourhood of Palemero, which ends – like so many such tales tend to do – in drama. In mixing historical and contemporary circumstance, this project stands as a metaphor for today's issues related to migration, set upon the Mediterranean Sea. Once considered a fluid entity that made it possible to forge networks and exchange, it has become a scene of humanitarian crisis and the focus of heated geopolitical debate.


Invernomuto's works have been shown at: TATE (London), Villa Medici (Rome), Kunsthalle Wien (Vienna), Nuit Blanche 2017 (Paris), Museion (Bozen), Kunstverein München (Munich), Bozar (Brussels), Centre d'Art Contemporain (Geneve), MAXXI (Rome), PAC Padiglione d'Arte Contemporanea (Milan), Fondation Ricard (Paris), Black Star Film Festival (Philadelphia), Centre Pompidou (Paris), Fondazione Sandretto Re Rebaudengo (Turin), Hangar Bicocca (Milan).


www.invernomuto.info


*
Friend of a Friend is a gallery initiative launched in 2018. This year's Warsaw edition will involve nine most-active galleries based in Poland's capital, who will share their exhibition spaces with sixteen international gallery guests.


Invited galleries: Bureau (New York) / Emalin (London) / Gianni Manhattan (Vienna) / Gregor Staiger (Zurich) / Kristina Kite (Los Angeles) / LC Queisser (Tbilisi) / Mujin-to Production (Tokyo) / Nuno Centeno (Porto) / Parisa Kind (Frankfurt am Main) / Paul Soto / Park View (Los Angeles / Brussels) / Pinksummer (Genoa) / Scheife Zähne (Berlin) / Temnikova & Kasela (Tallinn) / The Box (Los Angeles) / The Sunday Painter (London) / Union Pacific (London).


More info: www.foaf.pl
Notify your friend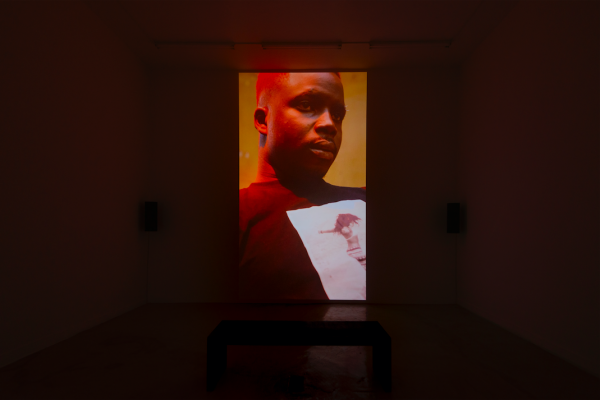 FOAF 2019: INVERNOMUTO
2019-04-06 – 2019-04-27
Data provided is used solely to send your friend a message with a link to recommend this page. Your friend's personal data are neither retained nor shared with third parties by the data administrator. Providing data is voluntary.